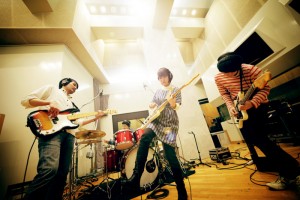 ■BIOGRAPHY
Pirokalpin(Pilocarpine) is a japanese rock band formed in Tokyo in 2003.
Pirokalpin is consisted of Matsuki Chieko(Vo/Gt), Shinjiro Okada (Gt), Suzuki Hisashi (Ba) and Aranai Rui(Dr).
Matsuki met Okada in recruiting members , it is the prototype of Pirokalpin.
The organization of the current through the change of members on several occasions thereafter .
Indie debut in July 2009.
May 2012 , major debut with "SHINKIROU" from Universal Music Japan.
June 2014, They released the 1st full-length album "TAIYO TO TUKI NO OASIS".
Melodies and nostalgic touch the heartstrings of the Japanese , which cut out the lyrics Between the fantasy and everyday that is generated from a unique language sensation , has a beautiful sound and strength to have of the Japanese although being simple.
Guitar rock of fantasy drawn by an overwhelming view of the world . Crystal and beautifully strong words for purifying the day-to-day , the brightness of the sound gleaming in the universal song that does not make a show of eccentricity , do not release it to catch the ear of the listener .
■Worldwide delivery of indie decision !
Worldwide delivery release of four works that Pirokalpin has released indie era was decided . From January 1, 2014 , delivered at the iTunes Music Store in 35 countries . Pre-Order is possible (12 / 20) today . Be delivered this time four title "Symptoms of Illusions auditory hallucination ," " Orphans of the Sky ," " blue moon " It was not delivered , have been delivered in the normal format of " lightning " . It becomes the delivery gave a special mastering for iTunes with all titles in the " Mastered for iTunes " format . [ 2013.12.20 ]
※ distribution area
Japan , Ireland , the United States , United Kingdom , Italy , Estonia , Australia , Austria , the Netherlands , Canada , Cyprus , Greece , Switzerland , Sweden , Spain , Slovakia , Slovenia , Czech Republic , Denmark , Germany , New Zealand , Norway , Hungary , Finland , France , ( 35 countries . future , plans to add sequentially ) Bulgaria , Belgium , Poland , Portugal , Malta , Mexico , Latvia , Romania , Luxembourg , Rutoania
●1st mini Album "Rakurai"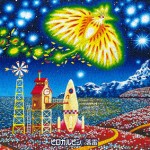 1.Rakurai
2.Kyoto
3.Ningen Shinkaron
4.Tsumetai Ame
5.Aoshasin
6.Hinode
Listen : https://itunes.apple.com/album/luo-lei-ep/id775738736
●2nd mini Album "Genchouto Gensouno Genshou"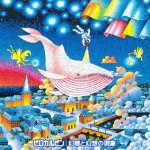 1.Genchouto Gensouno Genshou
2.Tanjouzenya
3.Wakageno Hikari
4.Shakespeare's Diary
5.Nijino Kanata
6.Hikoushoujo
7.Turururu
Listen : https://itunes.apple.com/album/huan-tingto-huan-xiangno-xian/id775817950

●3rd mini Album "Uchuno Minashigo "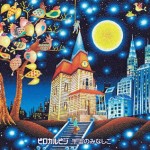 1.Jikankei
2.Sonzaishoumei
3.Saishusousha
4.Miezarute
5.Mesopotamia
6.Shuenmagiwano Symposium
7.Benjamin
Listen : https://itunes.apple.com/album/yu-zhounominashigo/id775812836
●1st EP "Aoitsuki"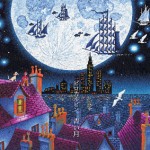 1.Aoitsuki
2.Operaza
3.Inori
Listen : https://itunes.apple.com/album/qingi-yue-single/id775742889